MAJOR INNOVATION!
The TOUCH® CMC1 prosthesis is now available with a highly crosslinked polyethylene insert.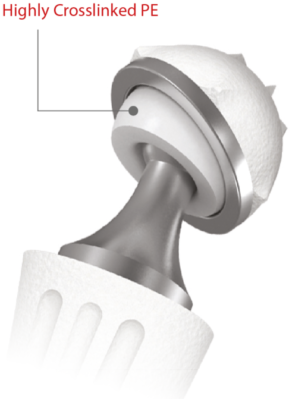 Following internal lab testing representing 10 years of regular usage of the thumb, almost no wear was recorded (remaining integrity of the PE was 97.5% after 5 million cycles).
The extended life of the new highly crosslinked insert reinforces the CMCJ indication for active patients.